Flex Level Fitness is lead and founded by Adam Sjogren, a NASM Certified Personal Trainer, NASM Certified Sports Nutrition Consultant, and NASM Certified Behavior Change Specialist.
He strives to provide the education, guidance, and accountability necessary to achieve everything from fat loss, muscle gain, to contest preparation, but paramount to all of these is the goal of helping you to improve your life and feel better than ever.
What began as a hobby helping friends and colleagues has since transformed into a thriving business whose success is due almost solely to the passion that exists in Adam Sjogren and the company for helping people feel better than they ever imagined.
Among the most common things we at Flex Level Fitness have the good fortune of experiencing is seeing and hearing how people have not only achieved their physical goals with our guidance, but have become more effective parents, more loving spouses, more accountable employees, more reliable friends, and are able to better maintain meaningful, positive relationships. Perhaps most important, is how they have become able to make greater contributions to society as a whole, which they will all agree is paramount to any one personal achievement they first set out to accomplish.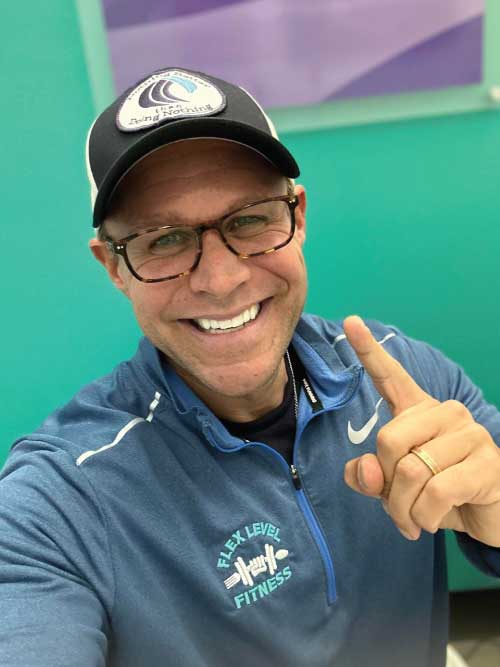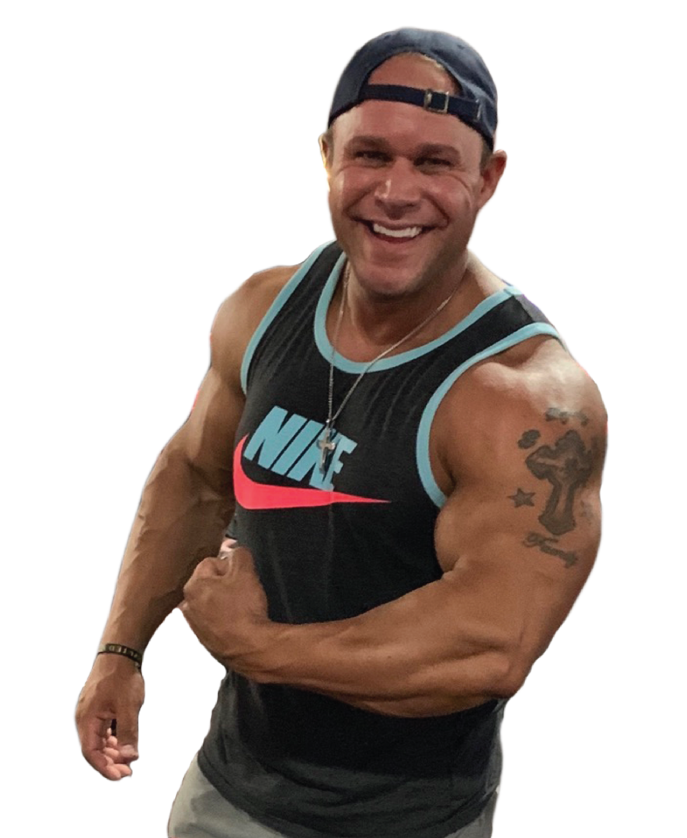 ADAM SJOGREN
OWNER & CEO, NASM-CPT, NASM-CSNC, NASM-BCS
Adam's passion for helping others was borne not merely out of a desire to have an impact on the fitness community, but rather out of having had the good fortune of living on what some would consider both ends of the spectrum of life and having seen what each respective side has to offer.
Out of what was once a shell of a man living a life of darkness has grown one that was loved back to life by a small community of people who saw something in him that he did not see in himself. Adam feels a duty to give back that same hope, inspiration, and example that was provided to him, so that others may experience the same psychological shift that he had some time ago.
To be clear, Adam is here first and foremost to provide you the knowledge, guidance, and accountability to assist you in becoming what YOU feel is the healthiest you possible. Experience has simply shown us here at Flex Level Fitness that what typically results is a transformation both inside and out, with the inside proving more advantageous and rewarding to the individual than the outside.
Adam looks forward to the opportunity to help you be the best you possible like he has with so many others.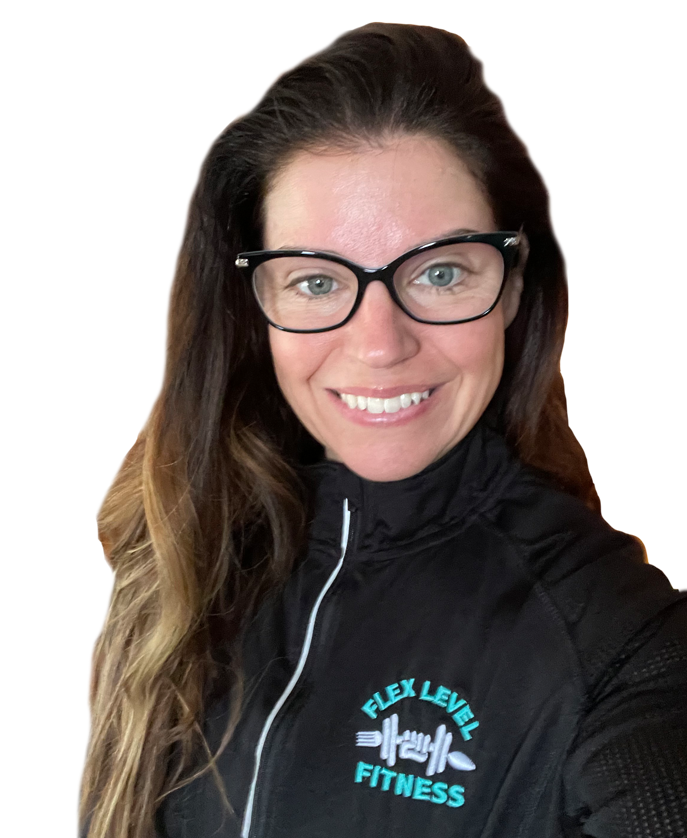 Heather Lemire
Heather is an ISSA Certified Personal Trainer, Certified Group Fitness Instructor, Spin Instructor and a Run Coach.
Heather has a passion for helping people and bringing them to reach their full potential. After working with Adam to create her own life changing transformation, she was inspired to help others feel the joy, relief, and increased energy and happiness that she has been so fortunate to have felt.
Flex Level is proud to have her on the team. When Heather isn't at the gym you can find her training for her next Marathon.  Having completed 5 already, she is chasing the Abbott World Majors to become a 6 star finisher, the Berlin, Germany Marathon next in her sights.
Heather is available for one on one training at Bellator Fitness in Whitinsville, MA as well as online.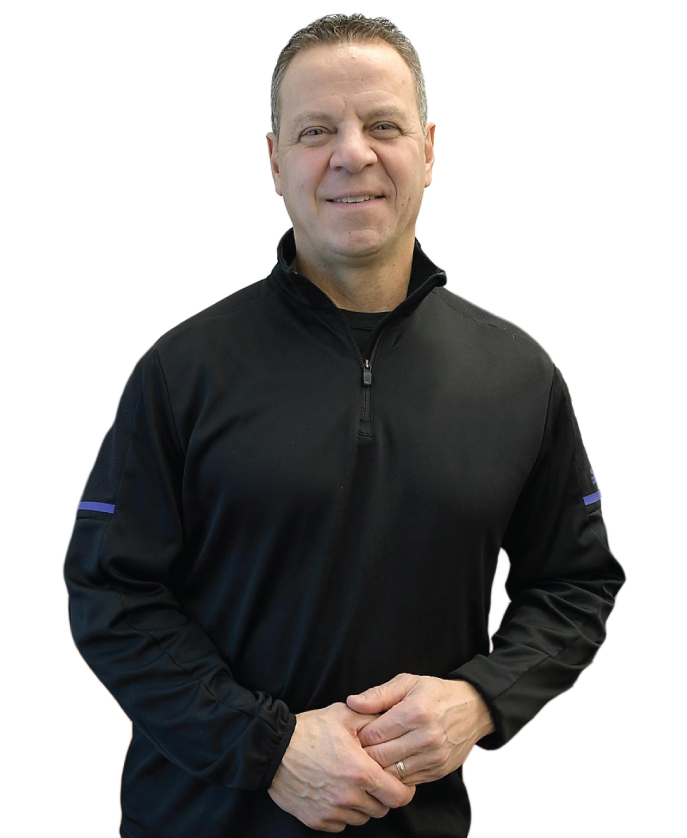 ANTHONY CERUNDOLO
MS, ATC, LAT, CSCS
Anthony Cerundolo is a National Board Certified and Licensed Athletic Trainer of 30 years working in the collegiate level, and currently works in that capacity as an Athletic Trainer for a Major League Baseball Organization.
A member of the National Athletic Trainers' Association, Cerundolo received his Bachelor's Degree in Athletic Training and Physical Education from Northeastern University in 1991, and a Master's of Science in Applied Anatomy & Physiology from Boston University in 1994.
Anthony specializes in the following areas and provides these services for Flex Level Fitness clients:
Injury Prevention

Injury Rehabilitation

Functional Movement Screen

Corrective Exercises

Soft Tissue Massage Techniques

Joint Mobilization & Manipulation Techniques

Dry Needling

Cupping Techniques

Kinesio Taping Techniques and Methods
CHECK OUT OUR GEAR SHOP FOR QUALITY TEES, TANKS, HOODIES AND MORE!