Personal Training in auburn, Massachusetts
Competition Prep & Non-Competitor Training
Personal training is an opportunity to work one-on-one or in small groups with a qualified fitness specialist, in order to help you not only learn how to exercise properly to reach your goals, but also gain foundational knowledge that will help you understand how your body operates.
FLEX LEVEL FITNESS TRAINERS:
Adam is a NASM Certified Personal Trainer and NASM Certified Behavior Change Specialist, NASM Sports Nutrition Consultant, among others.
Heather is a ISSA Certified Personal Trainer and Cycling/Group Fitness Instructor.
PERSONAL TRAINING CLIENTS:
We currently train out of Anytime Fitness in Auburn, Massachusetts. All personal training clients receive a program that has been individually created to suit their wellness level and fitness goals. Combined with a personal commitment from you, Adam and Heather will:
Help you train safely and effectively
Provide encouragement and motivation
Help you set & achieve your goals
Congratulate you on your accomplishments
Provide new program/training ideas
Answer general fitness questions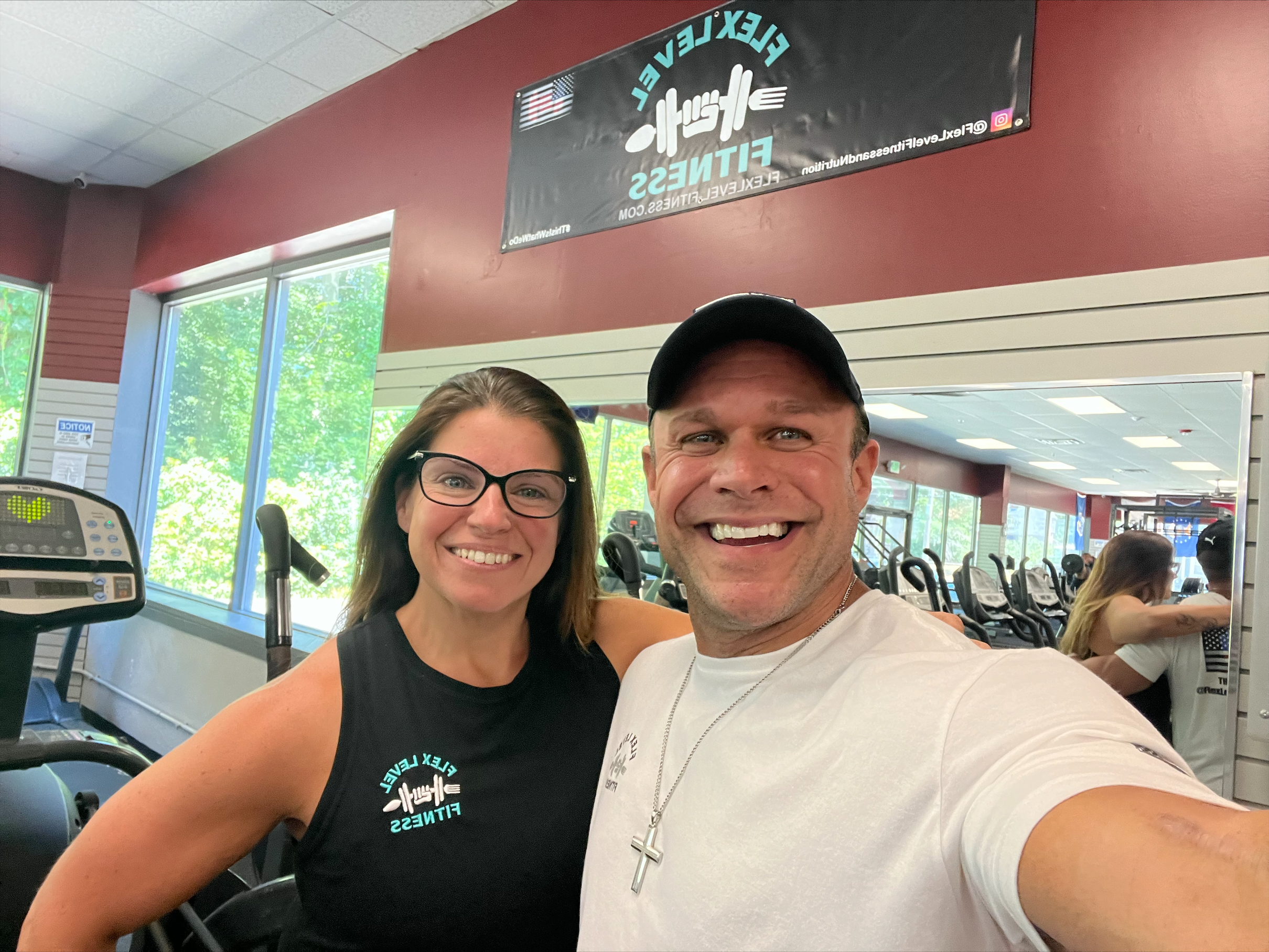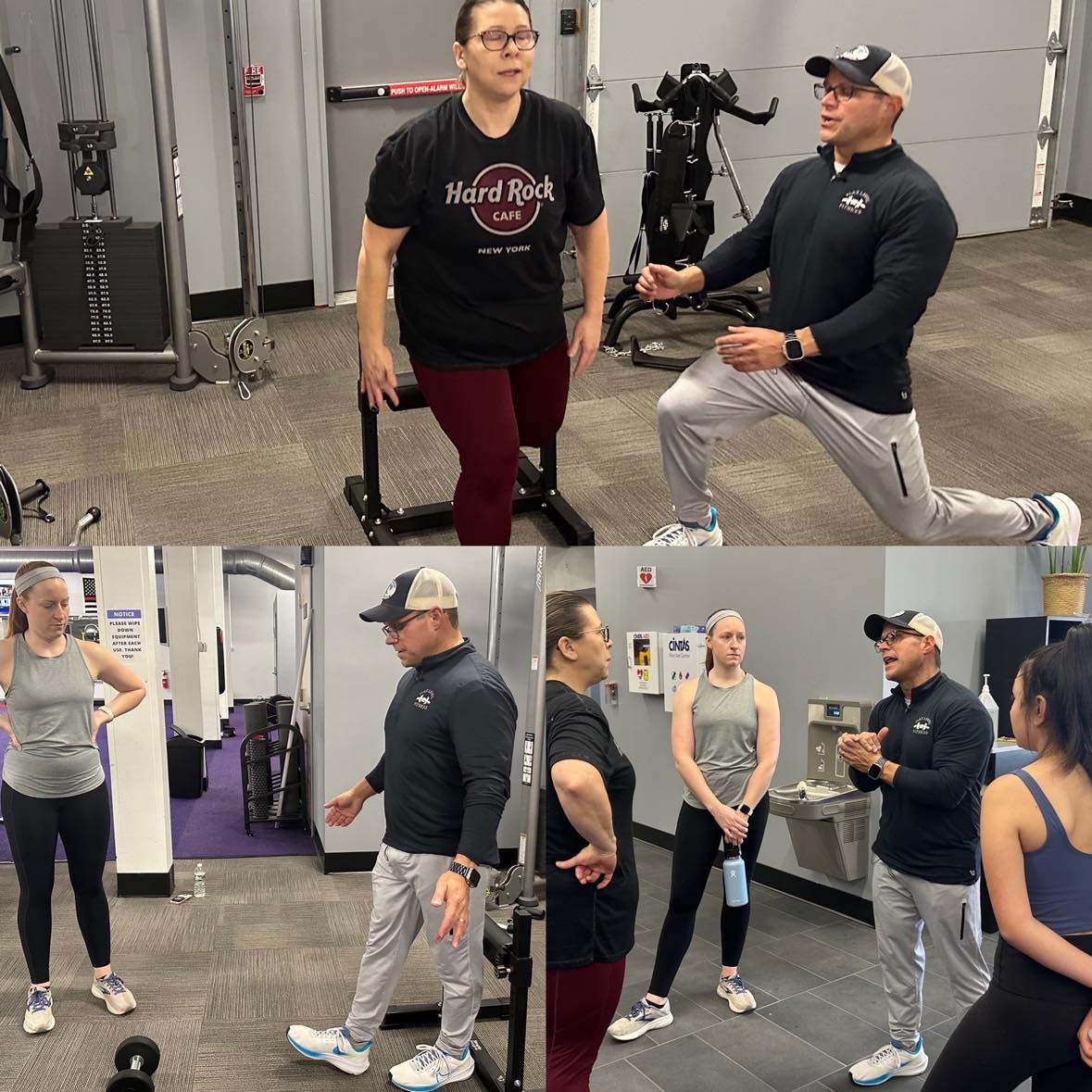 Clients also have access to additional perks such as 10% off orders at Chicken Pound and Tanfabulous tan salons! Don't miss out on these perks!
The effects of personal training will vary according to each individual. Results depend upon personal application, setting achievable goals, and a commitment to the program. Rarely do we see someone fail who follows the Flex Level path.
OUR one-on-one PERSONAL TRAINING SCHEDULE IS CURRENTLY FULL. PLEASE FILL OUT THE FORM BELOW TO GET ON OUR WAITLIST. Group training spots are available, contact us to get started!
Follow us on Instagram to stay motivated, learn new techniques, see new apparel and more!