My name is Kim Conner and my husband, Todd Morgan, and I blog at Muscle Made Simple where we share tips, tricks and our workouts. As people that are serious about living a healthy lifestyle that involves weights, you can guess that we eat a lot of chicken! It could be easy to get sick of chicken, and don't get me wrong, sometimes we do! But there are lots of ways to cook and season chicken to have new and tasty flavors. This simple healthy Baked Garlic Chicken is a great example!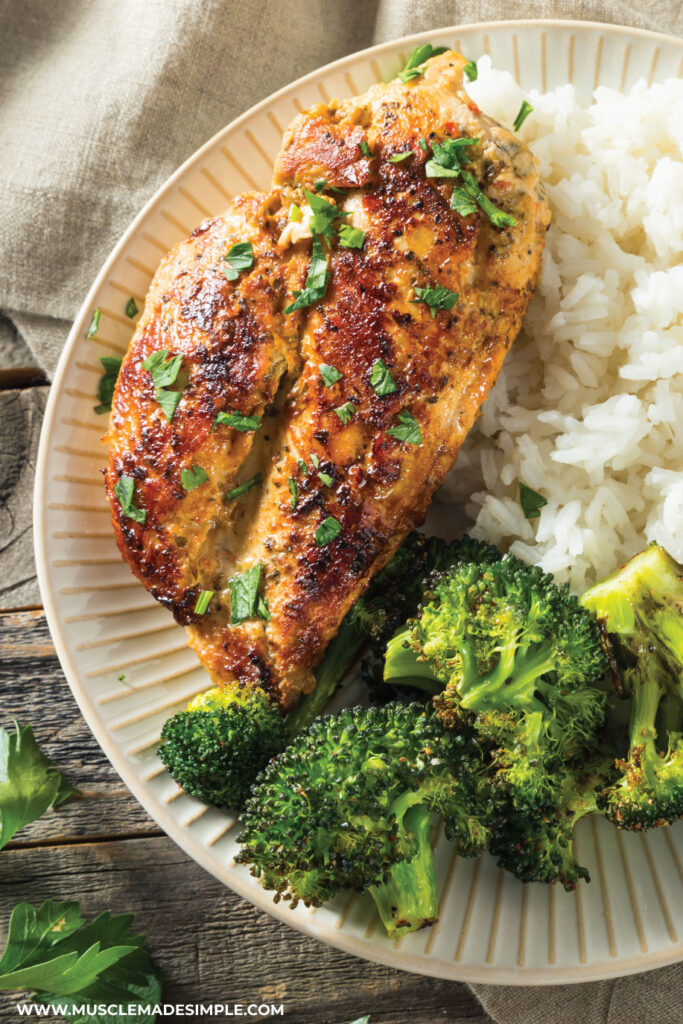 SIMPLE CHICKEN RECIPE
Ingredients:
4 Boneless Skinless Chicken Breasts
3 tbsp Kerri Gold Butter
1/3 cup Low-sodium Chicken Broth
4 tbsp Fresh Lemon Juice
1 tbsp Honey
2 tsp Freshly Minced Garlic
1 tsp Italian Seasoning
Salt & Pepper to Taste
Fresh Parsley (optional)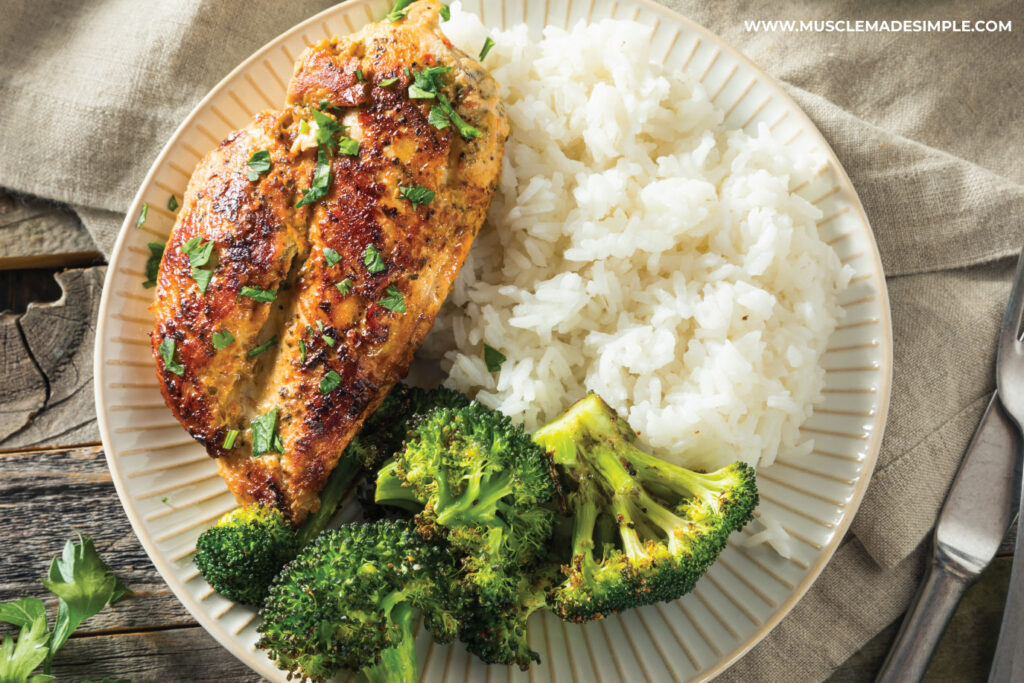 Directions:
Preheat oven to 400 degrees.
Grease baking sheet with non-stick Olive Oil spray.
Melt butter in a skillet over medium-high heat. Add chicken and cook for 2-3 minutes on each side until brown. Move chicken to prepared baking sheet.
In a small bowl, whisk together the chicken broth, lemon juice, honey, garlic, Italian seasoning, and salt and pepepr.
Pour the sauce over the chicken.
Bake for 20-30 minutes depending on the size of chicken breast. Every 5 minutes, spoon a bit of the sauce from the pan over the chicken.
Once baked, remove from the oven, garnish with fresh parsley, and plate with white or jasmine rice, and a green veggie such as broccoli.
I hope you enjoy this flavorful Baked Garlic Chicken dish and make sure to stop by Muscle Made Simple!