Today I was inspired to showcase a particular client of mine who has likely faced more adversity than most in recent months. In spite of these potential setbacks, she has continued to embody the spirit of Flex Level Fitness by continuing the relentless pursuit of her goals.
Stacey has lost upwards of 120lbs in recent years, and a short time ago found herself at a plateau and in need of a change. As a result of reinvigorating her resistance training by incorporating some new movements and a renewed focus on proper form, as well as making some minor, yet extremely impactful dietary changes, Stacey's transformation has again caught fire. Daily, now, Stacey sees changes that show her that her goals are coming to fruition as a result of her consistency, willingness to listen, and discipline.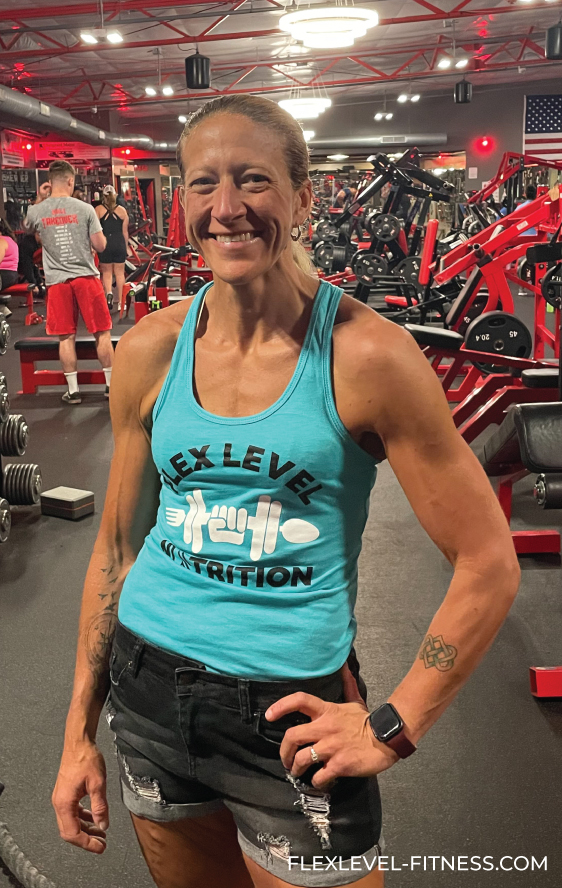 The physical changes Stacey has made are impressive and inspiring no doubt, but the most meaningful and rewarding change is the one that has occurred within her. Stacey's entire demeanor, energy, and vibe is different than it was months ago. She is clearly more joyous, content, and better able to handle the stressors we all face… and this is indirectly the result of the discipline and effort she has applied to her training and diet, and the lessons she learned as a result.
Anyone that has spent any amount of time training to achieve any type of goal in the gym can attest to the way the work and results within the gym inevitably transcend all aspects of our life. I couldn't be more proud of Stacey, and am grateful for the opportunity to continue to guide her on her journey. She is a radiant light at Impact Fitness, and a great example to all.
THIS…IS WHAT WE DO!!